Welcome to Lincoln Island
Are you an Islander?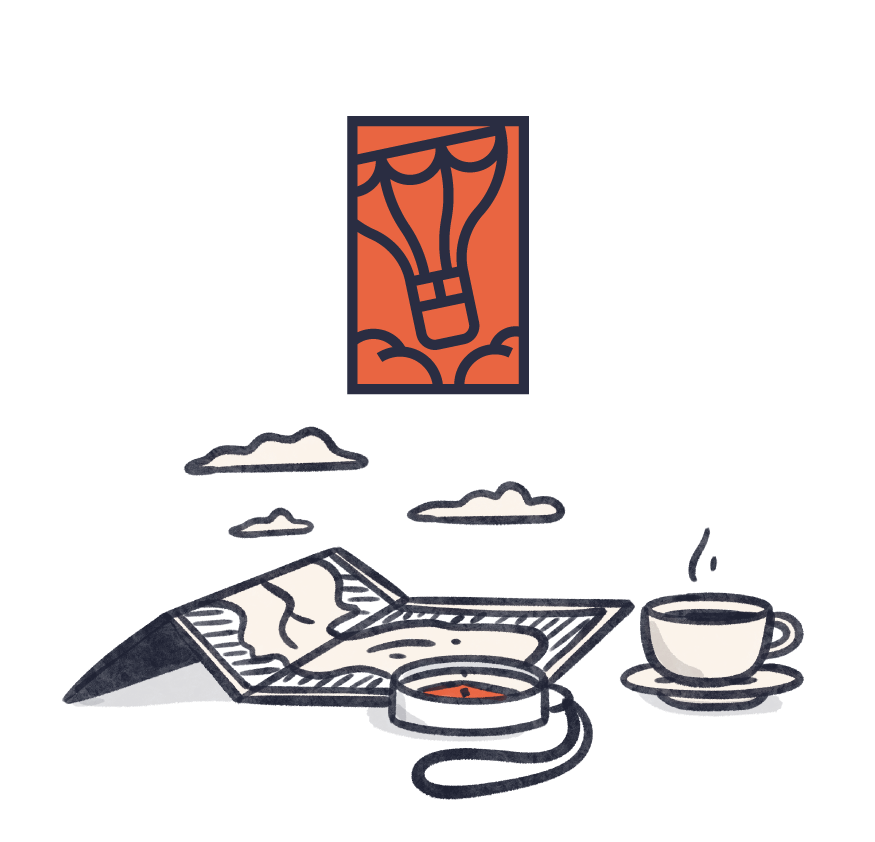 Islanders are driven, independent, entrepreneurial individuals that thrive in well-connected communities. Islanders care about their quality of life and masterfully play the adventure of entrepreneurship. They learn from others and share their wisdom.
Join Lincoln Island
We have a monthly newsletter and a Discord community. Everything starts with your newsletter subscription; once there, you'll get the Discord invite.
We talk about business opportunities, purpose, beating fear, getting the best from our failures, Coworking, traveling, flat organizations, and community-building, and we share resources.
We plan to include experts in more topics to share their content.
Lincoln Island symbolizes the adventure of entrepreneurship as a lifestyle.
Take a peek at a few past editions.
"We have crossed the Delta of Fear, climbed Mount Purpose, enjoyed the Community Coast, circumvented the Legacy Hills, kayaked the Personal Development Lake, and walked through Adventures Bay. There are still lots to see and learn before crossing the Plateau of Balance, where the Good Life Ark is hidden."
About
Lincoln Island?
We are about answering:
Purpose. How to keep the energy of entrepreneurship going?

Community. How to activate our networks?

Sharing. How to use our expertise to support others?

Fearlessness. How to overcome the limiting effects of fear?

Adventure. How to enjoy the path?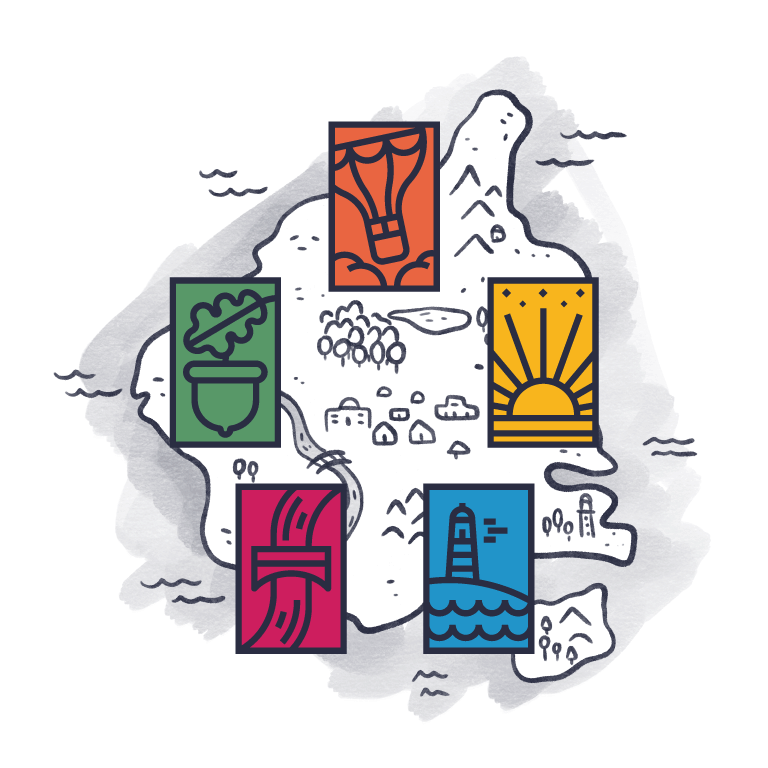 The Art of Lincoln Island
Fun, challenging, beautiful!
Social Media without the algorythm
We enthusiastically embraced social media, but we grew disappointed with it. That's why we believe our own community is a great next step. Join us!

Yes, join us! :)
Lincoln Island
About
Lincoln Island is an initiative by Skrivnostni Otok d.o.o. so.p. Registered in Slovenia as a social enterprise.
Please read our Terms of Use and Privacy Policy.
© Lincoln Island. All rights reserved.
Privacy Policy and Terms of Use
Who we are?We are Skrivnostni Otok d.o.o. so.p., we call it Lincoln Island.
Lincoln Island is a Slovenian limited liability and social enterprise registered in Murska Sobota, Slovenia, with its address at Norsinci 5b, 9221 Martjanci, Slovenia.Our website address is: https://lincolnisland.com
You can contact Mr. Jose Antonio Morales, the web admin for this website, via email to jose@lincolnisland.com or via Signal App: +38640215600.FormsWhen visitors leave information in forms using this website, we collect the data they share, confirm their validity using email confirmation links, and store that information for further communication.The forms we use are developed using the KonvertKit platform and or Microsoft Office 365 Forms application and or the Carrd platform.CookiesIf you share information on our website, you may opt-in to saving your name, email address, and website in cookies. These are for your convenience so that you do not have to fill in your details again when you leave another comment. You can always delete these cookies using your Web browser.Our website might collect information regarding your visit and interaction for statistical purposes. We use Google Analytics for collecting that information.Embedded content from other websitesThis website may include embedded content (e.g., videos, images, articles, maps, etc.). Embedded content from other websites behaves exactly as if the visitor has visited the other website.These websites may collect data about you, use cookies, embed additional third-party tracking, and monitor your interaction with that embedded content, including tracking your interaction with the embedded content if you have an account and are logged in to that website.Who we share your data withYou can always request us to erase the information you shared with us.We do not share nor sell your personal information with third parties without your prior authorization.ConvertKit newsletter & emailsWe will only send you emails that you have signed up to receive or pertain to the services we provide to you.
We use the name and email address you provide us to send you emails.This website can send emails through the ConvertKit sending service. Some automatic messages will request you to confirm your email address as a security measure and to avoid someone using your email address without your authorization. This service allows us to track opens and clicks on our emails. We use this information to improve the content of our newsletters.Your contact informationWe don't ask you for personal information unless we truly need it in order to provide the services and information you requested.We don't share your personal information with anyone except to comply with the law, develop our products, or protect our rights.Privacy Policy ChangesAlthough most changes are likely to be minor, we may change our Privacy Policy from time to time and at our sole discretion. Your continued use of this site after any change in this Privacy Policy will constitute your acceptance of such change.
© Lincoln Island. All rights reserved.
Thank you Islander!
You are now officially part of the inner group.
You'll soon receive your first newsletter, in the meantime, you can join our Discord Community Server to review past newsletters and get acquainted with the rest of the community.
If you have any questions or doubts regarding Lincoln Island, please feel free to contact Jose: jose@lincolnisland.com
For more news and posts related to Lincoln Island you can follow Jose's profiles at:
© Lincoln Island. All rights reserved.